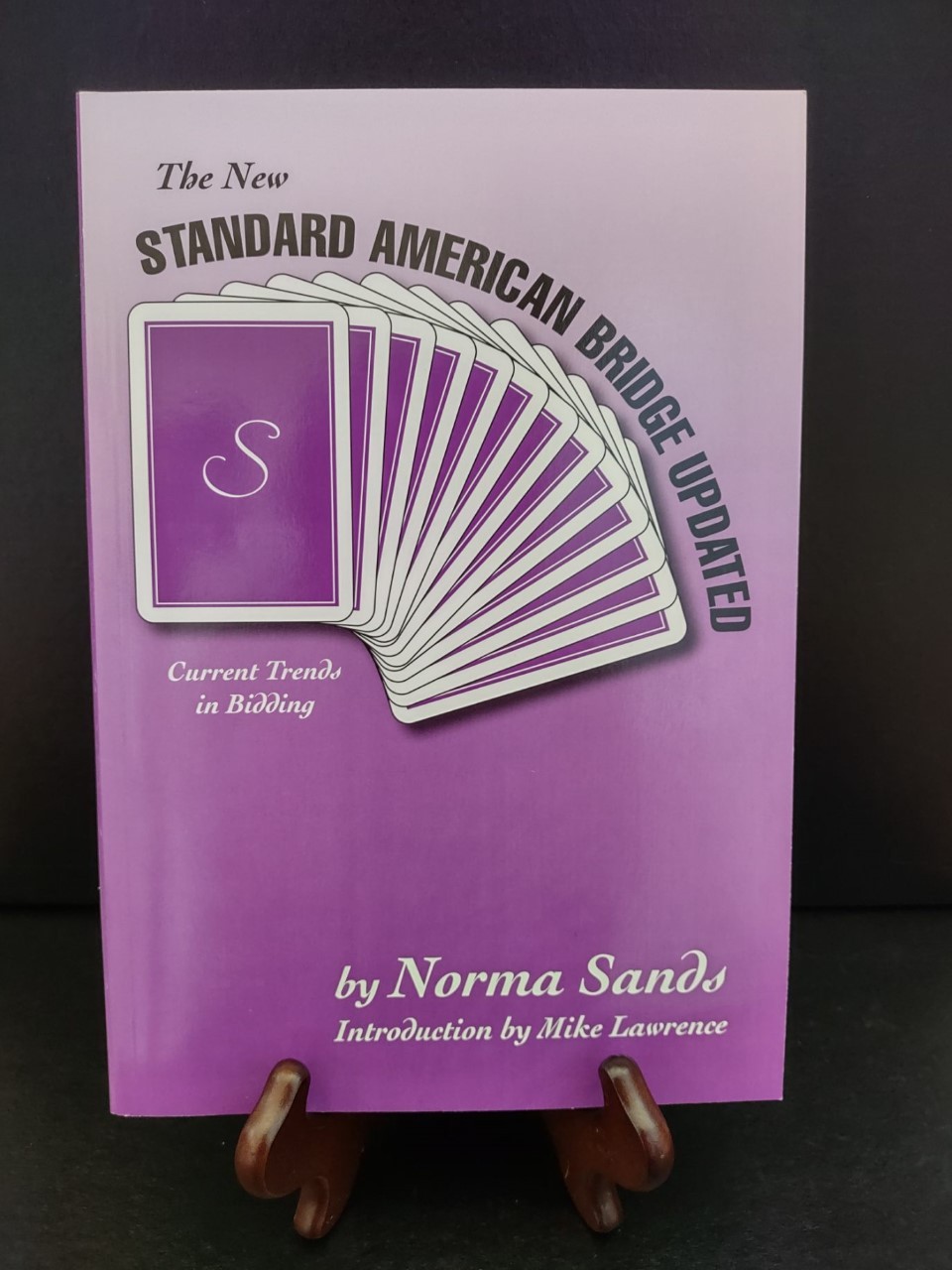 The New Standard American Bridge Updated, (2010) $14.95
This classic text for elementary and intermediate students gives a clear presentation of the basics as well as chapters on competing in the auction, Jump Overcalls, Michaels Cuebid, Limit Raises, and Weak Two-Bids. A perfect book for those learning to play or for those who wish to improve their game.
Playing the Cards, (1984) $14.95
Develop competence at the bridge table with this timeless text on techniques needed for winning plays. In the words of Oswald Jacoby, "
It's a gem that even experts could profit from
."
BRIDGE MASTER 2000 by Norma Sands & Jan Janitschke (2008) $39.95
Awarded
CD of the Year 2008
by the
American Bridge Teachers' Association
, this Software Program on Card Play includes 100 hands divided into 4 levels of difficulty from basic, intermediate to advanced. It offers a "start-over" feature and an optional discussion on how the hand should be played. Designed to improve declarer play technique. Windows Operating System with a CD-Rom Disc Drive required. Not compatible with Apple/Mac.
BRIDGE Mini Series by Norma Sands & Jan Janitschke (1992), $5.95 each
Named the
1992 Book of the Year
by the
American Bridge Teachers' Association
, this series of booklets includes these important topics: - Fine Tuning your Bridge - Later in the Auction - Opening Leads vs Suits - Double Trouble - Competitive Bidding - Defensive Signals - Negative Doubles - Slam Bidding I - Slam Bidding II - Jacoby Transfers and Four Suit Transfers
Little Book of Leads (2018), $14.95
Easy to understand concepts on opening leads as well as situations where you are back on lead a couple of tricks later or midway through the hand.
Norma took great delight in designing her teaching hands with fun and interesting playing cards. These "Flip Flops" by Congress are sold as a set.